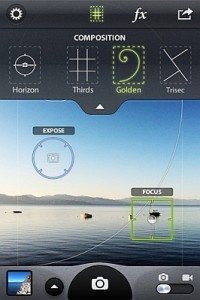 Nowadays there's a wealth of camera apps for the iPhone however with this one finally we may be onto a winner.
SmugMug has released a free app for the Apple iPhone, called Camera Awesome. This app enables users to capture images faster, and offers features like a built-in electronic level and the ability to focus on one spot and set exposure on another.
Additionally, it allows for a wide range of one-tap adjustments including filters, borders and special effects. Photos can then be shared via email, or uploaded to Facebook, Twitter, YouTube, SmugMug, Flickr, Picasa and Photobucket.
Check out the camera in all it's awesomeness below: