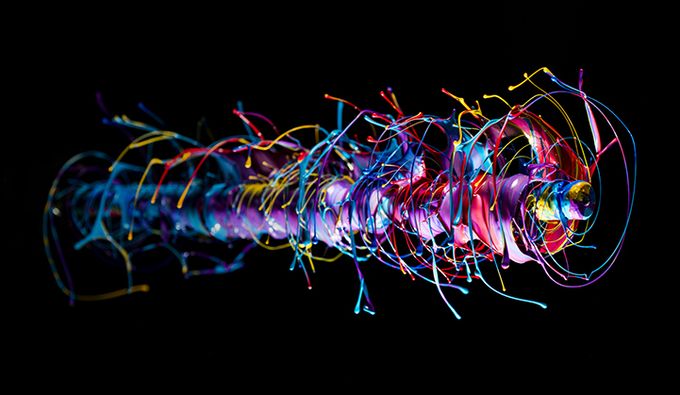 It seems Swiss photographer Fabian Oefner has raided his tool shed of paint, drills and a whole load of plastic coverings to create the following set of images entitled 'Black Hole'.
All shot within 1/40,000th of a second using a power drill, some paint and some perfect timing, Oefner is able to capture these amazing abstract images of colour and movement showing us a world of colour that our eyes normally could not process.
Oefner says:
The motion of the paint happens in a blink of an eye, the images you see are taken only millisecond after the drill was turned on. To capture the moment, where the paint forms that distinctive shape, I connected a sensor to the drill, which sends an impulse to the flashes. These specialized units are capable of creating flashes as short as a 1/40000 of a second, freezing the motion of the paint.
Check them out below along with a behind-the-scenes video of how he did it: