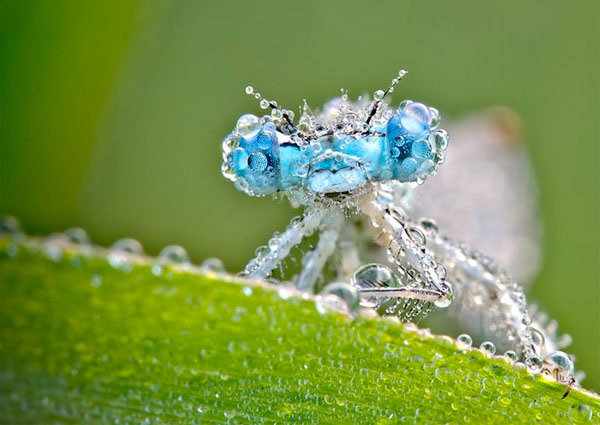 You'd be forgiven for thinking this set of images are in actual fact computer generated due to their vibrancy and the presence of all the dew drops – however they are in fact real!
Macro Photographer David Chambon has created this stunning images of dragonflies and flies that seem frozen in time as they appear to by crystalised by the morning dew.
The tiny droplets of water magnify the dragonflies' beauty and reveal the details and bright red, orange, green and blue colours of the flying insects.
Check 'em out!